A design challenge.
In this kitchen the designers had to cope with two challenging tasks: how to meet the high demands of the owners and at the same time deal with the fact that the walls of the house do not have a completely right angle. The result is a design-polished set where not even an experienced eye will ever know anything; on the contrary, it will be allured by the purity of the shapes and the optically accurate lines. The kitchen is functionally composed from two distinctive centers - a high block of built-in appliances and cabinets and opposite standing island with a cooking and a washing zone. Both dominants of the area are in the Pure Kashmir design with lacquered doors with milled grip profiles, giving the whole area a unique and rich character.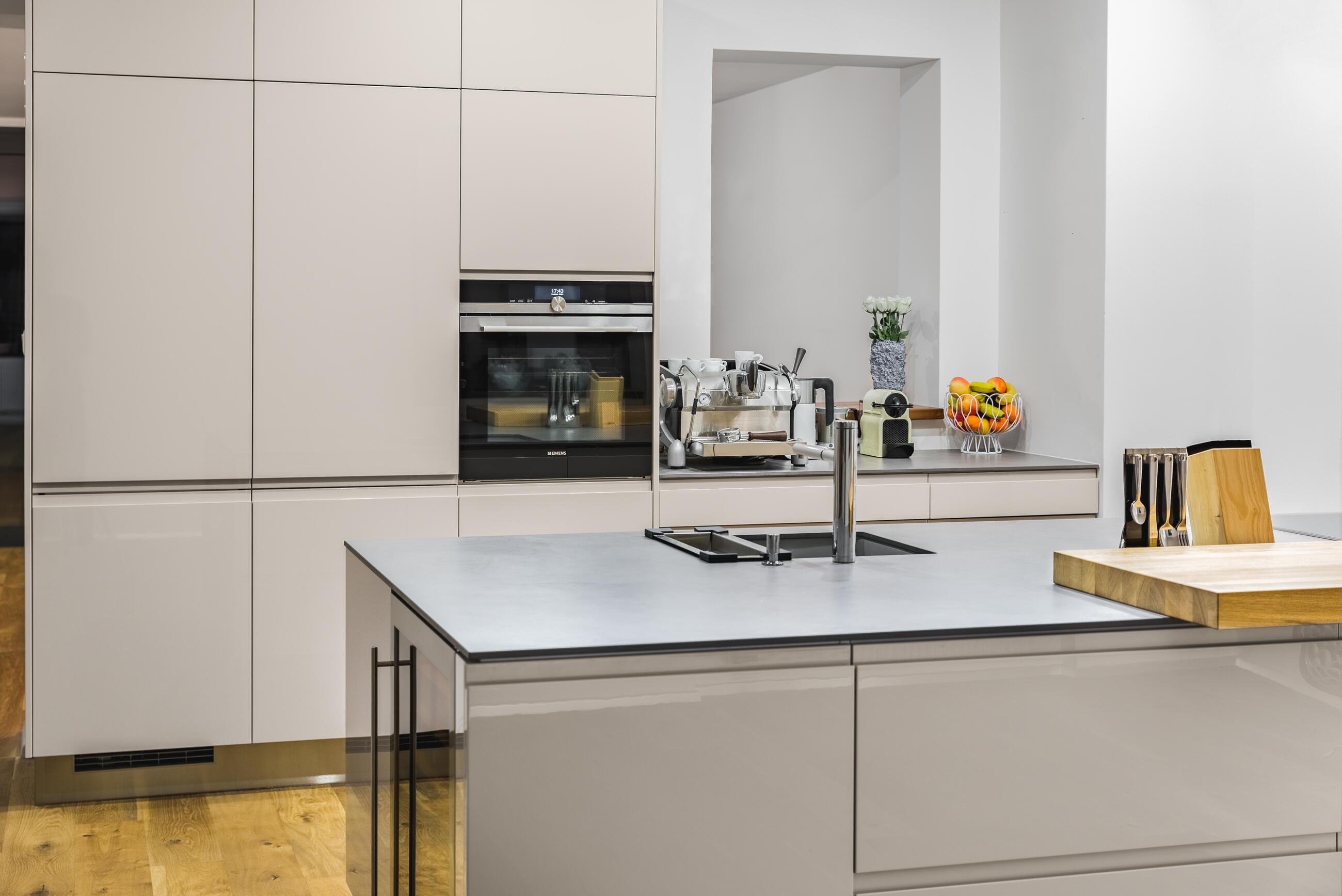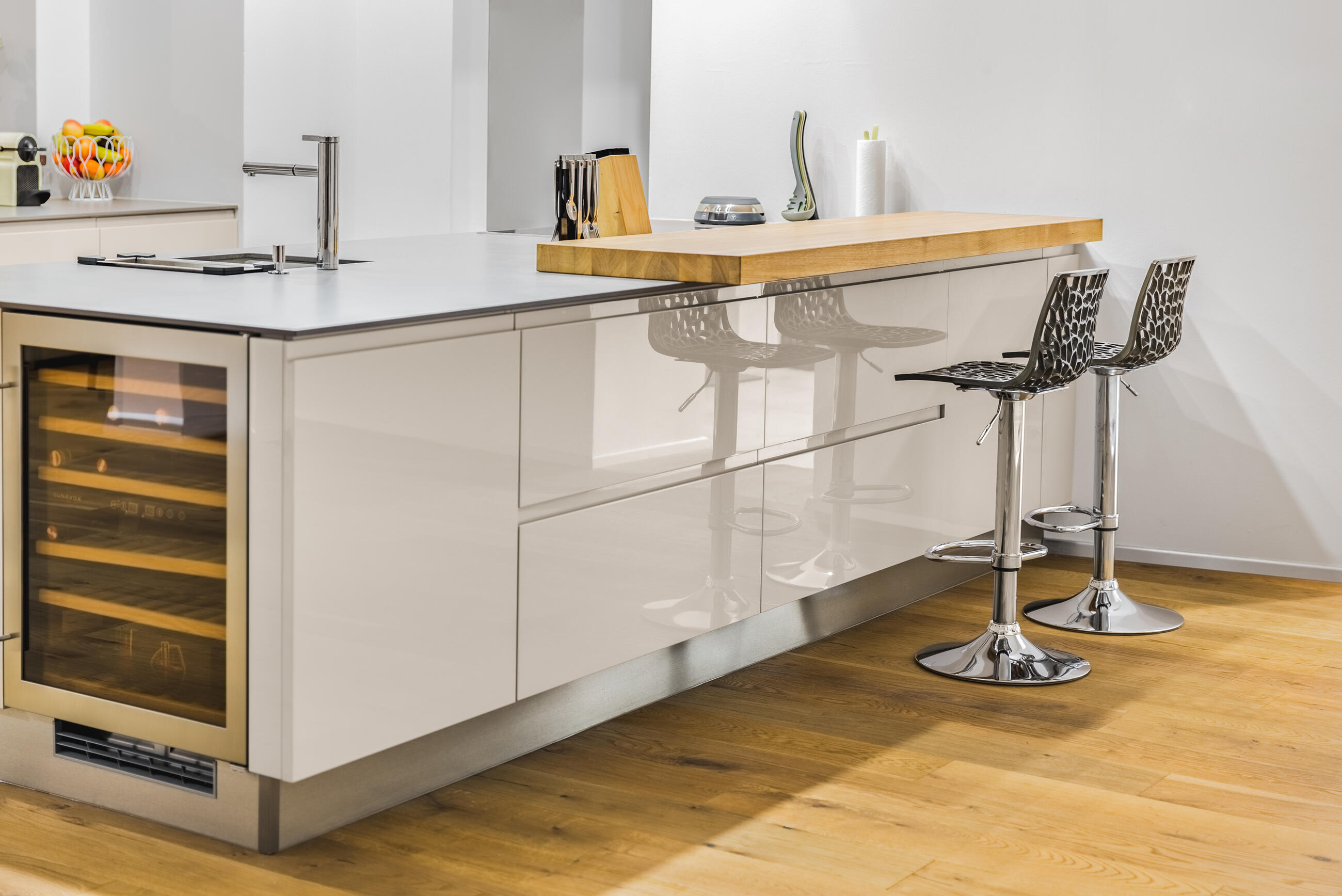 Massive bar counter
The Neolith ceramic worktop features a bar from oak massive which blends beautifully with parquet flooring. Another specialty of the solution is the interior window next to the baking oven - it illuminates the room and serves as a portal for serving food from the kitchen to a separate dining room. If you know what you are doing, great things are always within your reach.
Arrange an online meeting
Please provide your contact details, we will get back to you with further information.