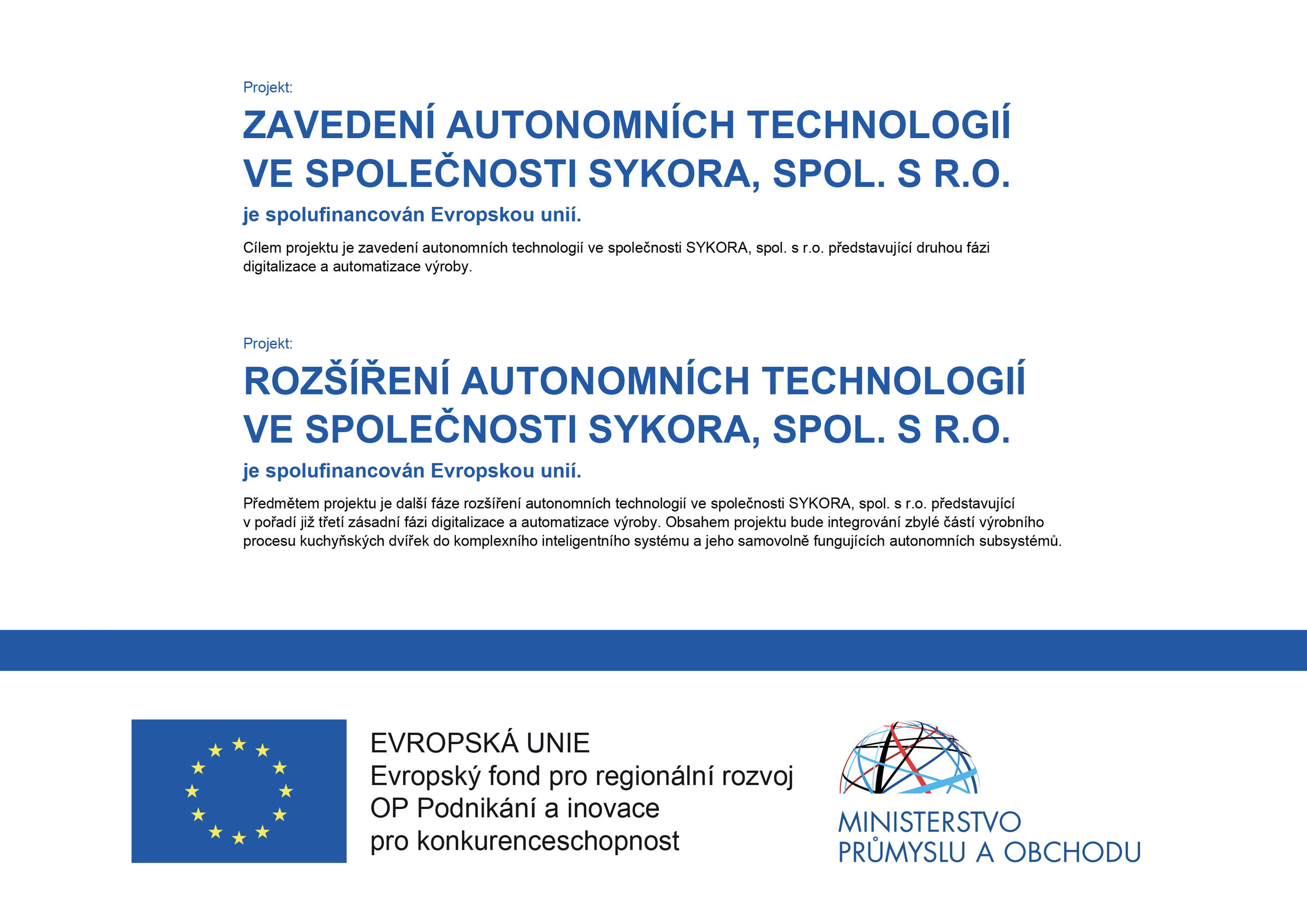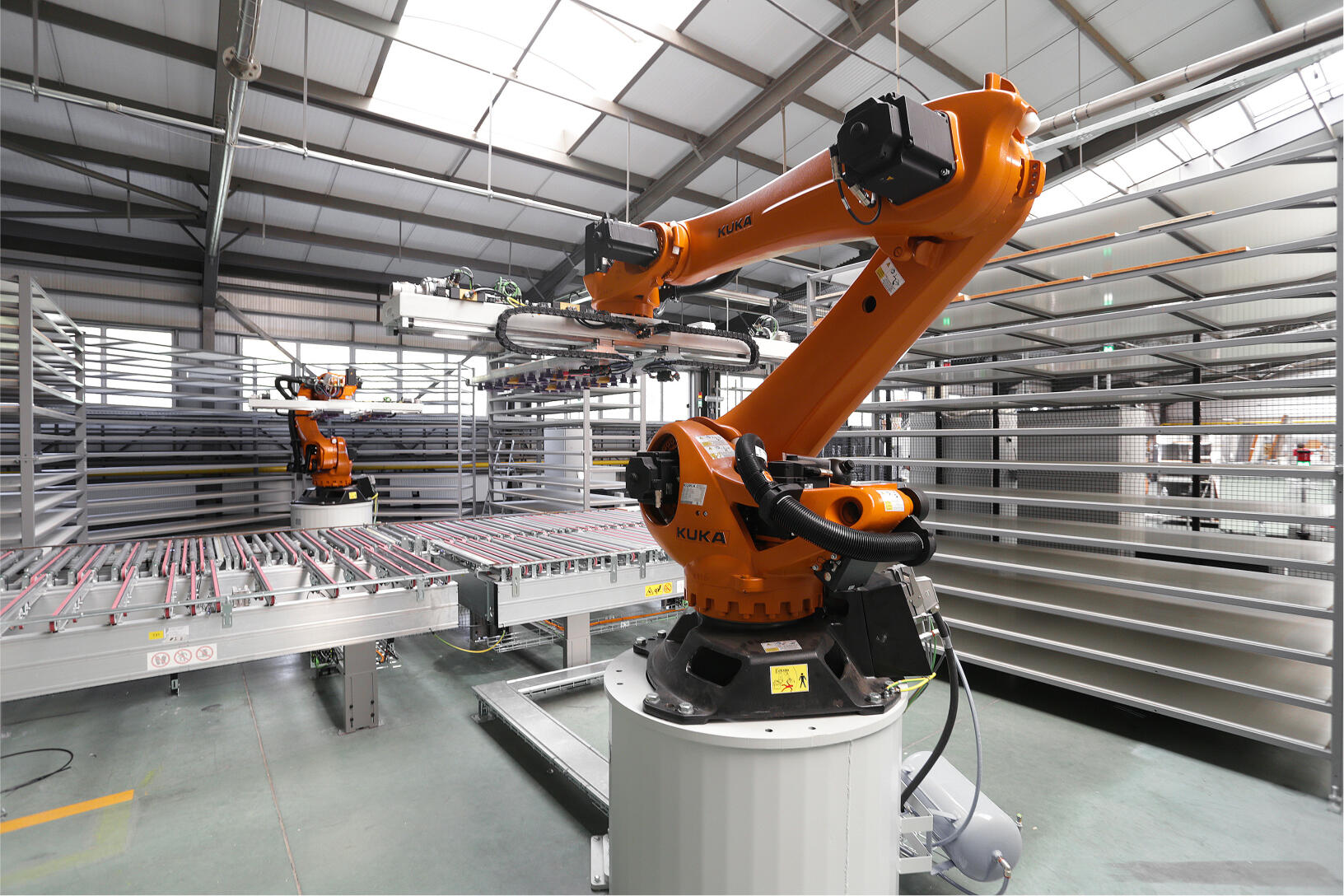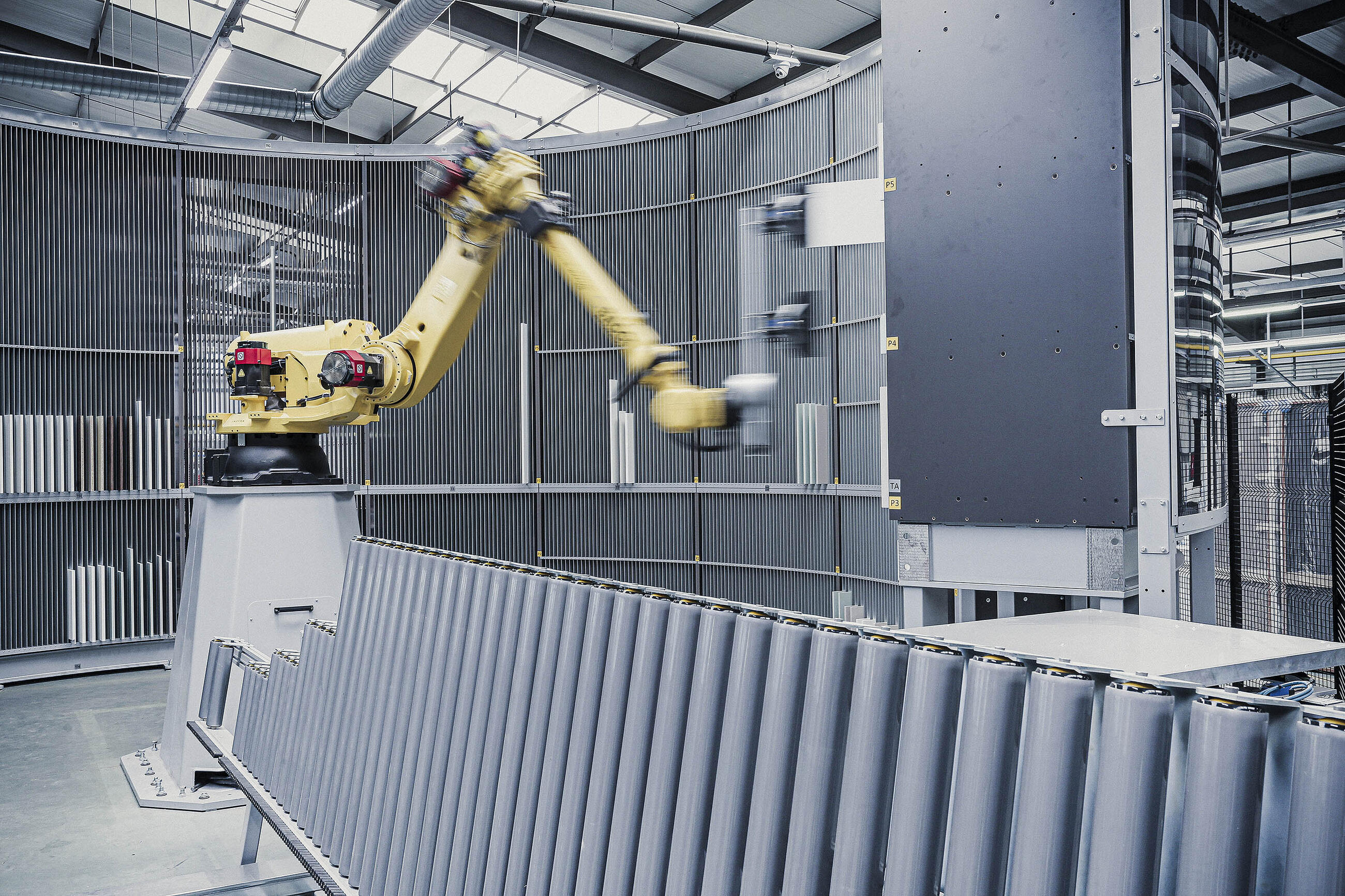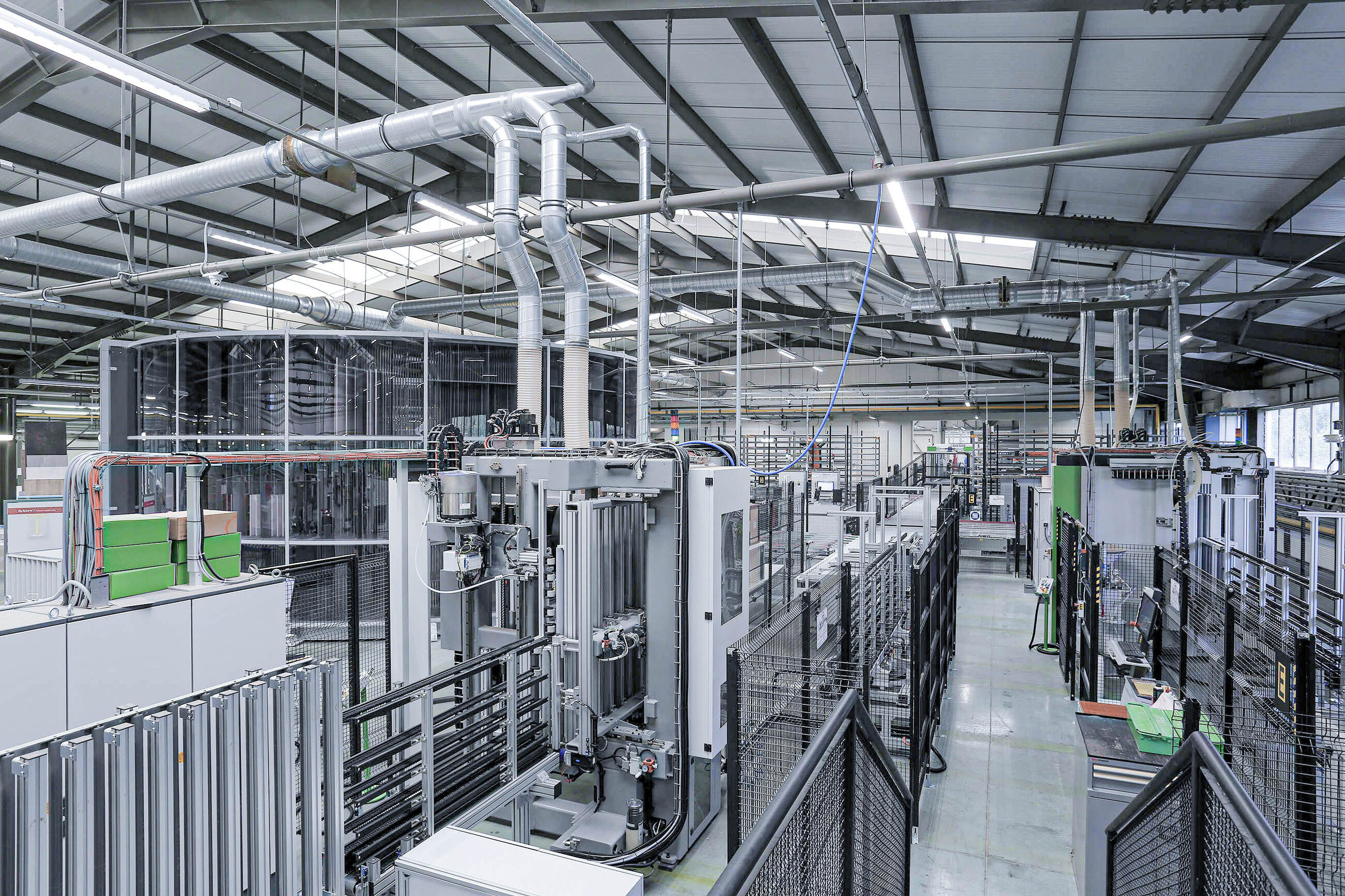 Autonomous technologies in Sykora production
The project aims to introduce autonomous technologies in the SYKORA, spol. s r.o. company representing the second phase of digitization and production automation.
PROJECT:
Extension of autonomous technologies in Sykora production is co-financed by the European Union.
The subject of the project is the next phase of the expansion of autonomous technologies in the company SYKORA, spol. s r.o. representing the third major phase of digitization and automation of production. The content of the project will be the integration of the remaining part of the production process of kitchen doors into a complex intelligent system and its self-functioning autonomous subsystems.
Arrange an online meeting
Please provide your contact details, we will get back to you with further information.