Natural muted colours
The subtle warmer shade of Platine White creates comfort in the interior and, in combination with the Alto walnut, a nostalgic atmosphere. The colours in this set are tuned to natural muted shades. The milled profile of the Pure door excels in a clean kitchen design. When designing a kitchen in a small room, it is possible to enlarge the width of the worktop. It is also possible to make maximum use of such a small place by using large upper cabinets.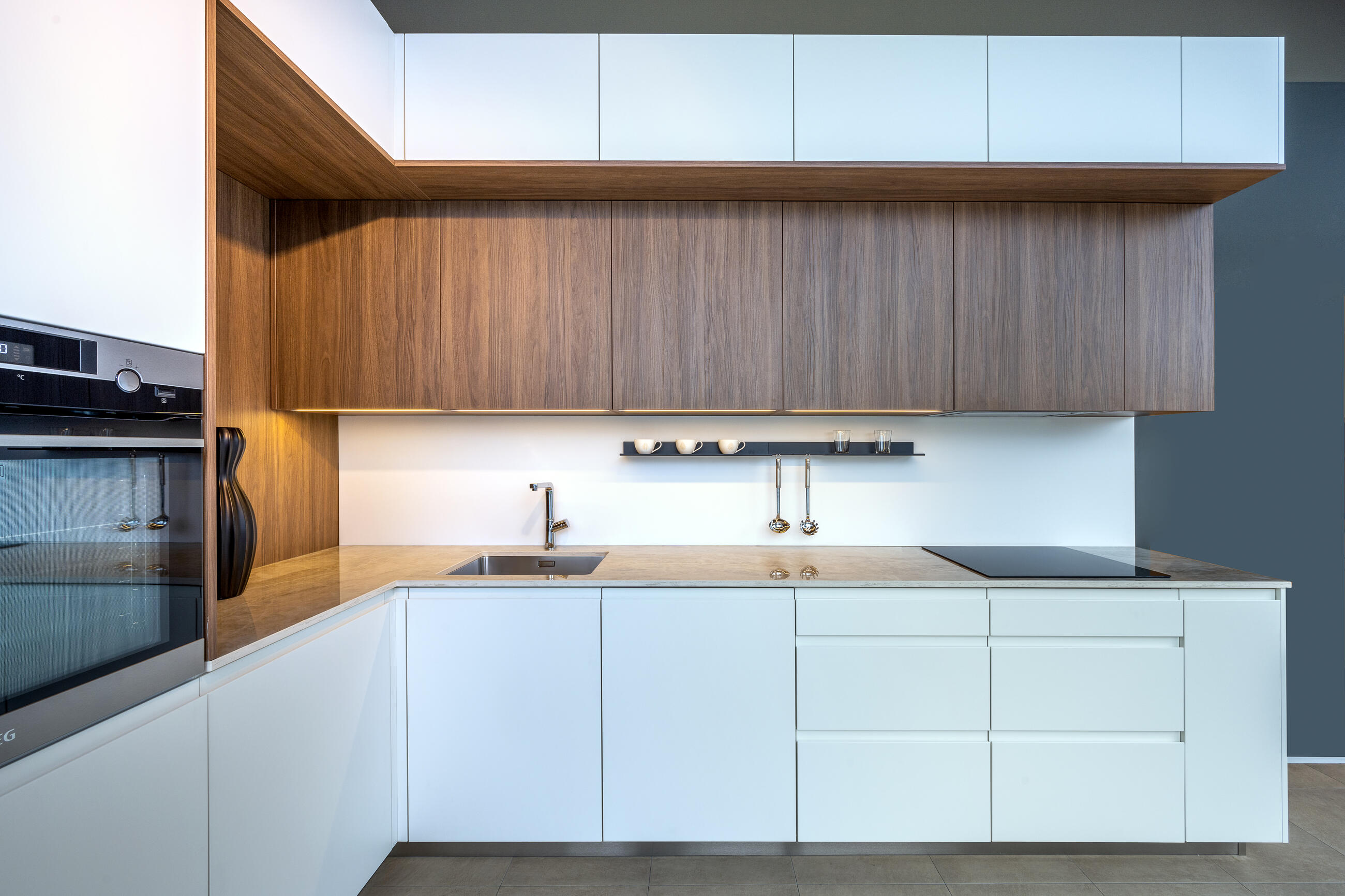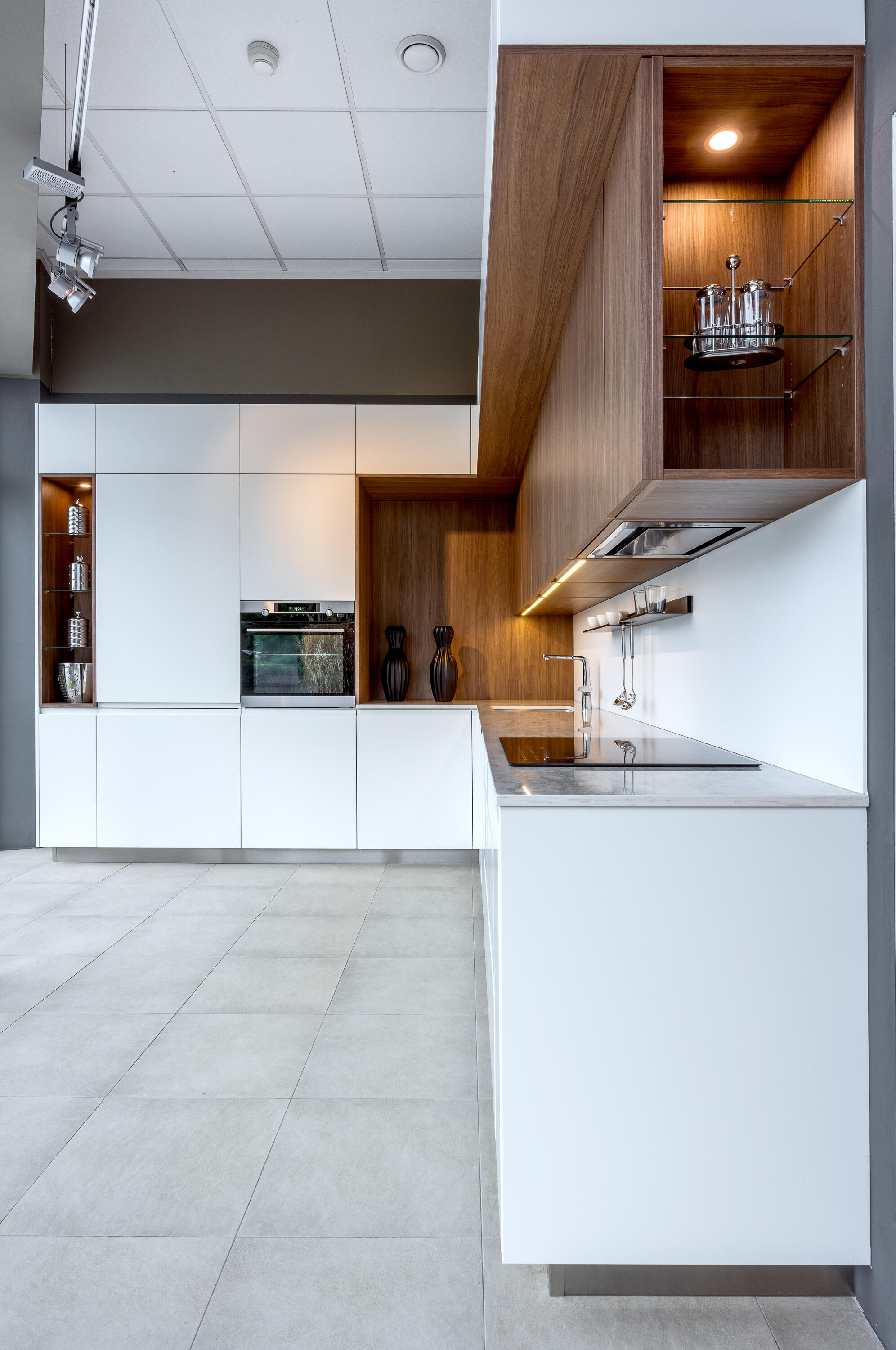 Design, functionality even in a small space
The design of this kitchen is proof that a small space does not have to limit us in creating a fully functional kitchen set. Other equipment includes an XXL refrigerator with a width of 75 cm, a mini-shelf on the back panel or a practical 30 cm pull-out, which is at hand to the right of the hob. The whole set is decorated with a premium DEKTON worktop in Arga finish.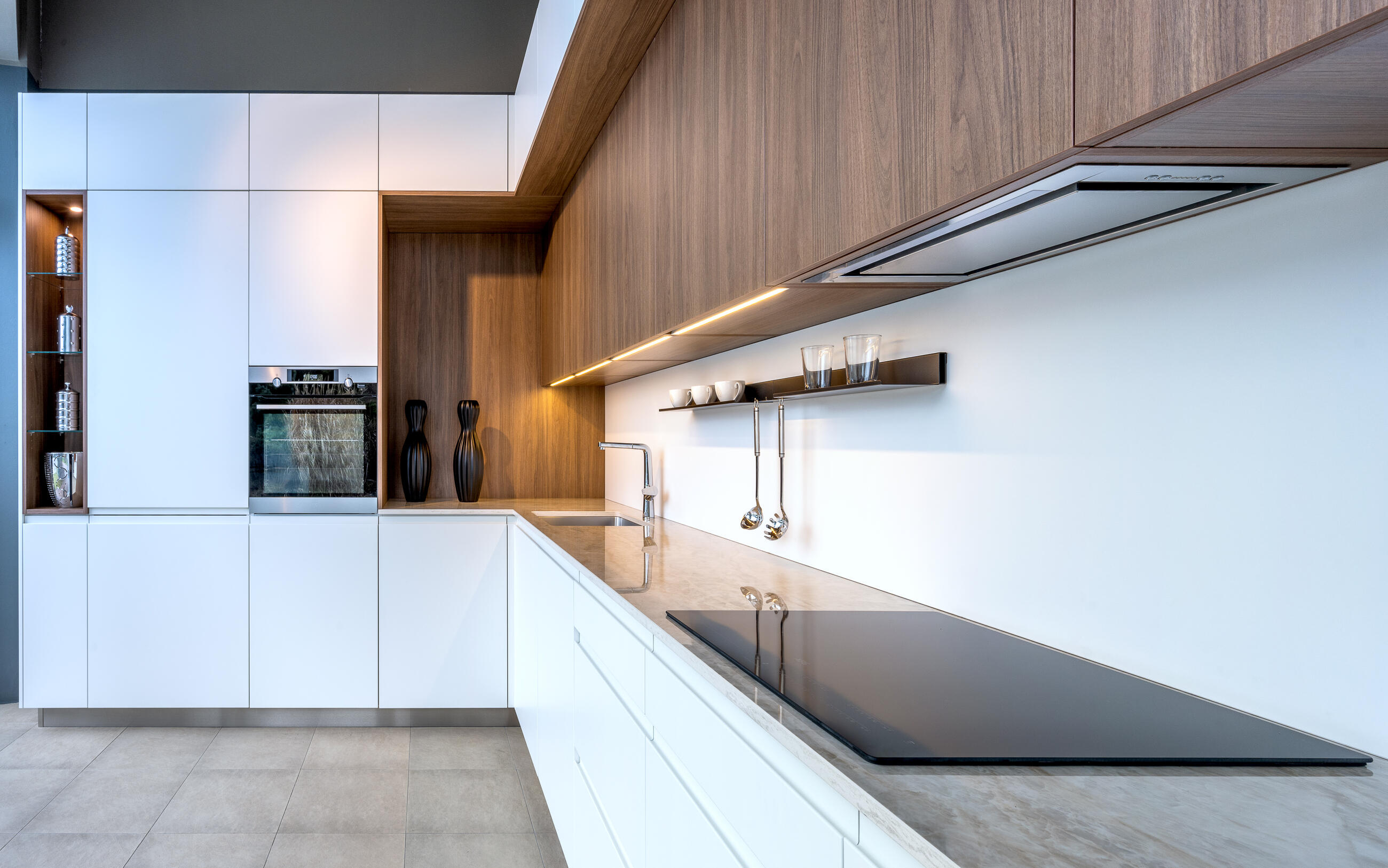 Arrange an online meeting
Please provide your contact details, we will get back to you with further information.